In any relationship, the process of removing clutter starts within. It begins by identifying limiting beliefs and perceptions that no longer serve a useful purpose. These beliefs and perceptions may manifest in the form of scriptsthat have been handed down for generations. It is possible to suddenly realize negative relationship patterns in several areas that have been present for years.

When these patterns become evident, there may be a feeling akin to being cluttered. The thought of a specific person may create an immediate reaction of anxiety.  There may be a situation that needs to be addressed directly, but the prospect of candid communication is terrifying.This can be an indicator of limiting beliefs manifesting in relationships.
Removing the clutter allows you to determine which relationships fall into which category. With a quick assessment you may realize that there are negative patterns of behavior that you've wanted to change all along.  You may also discover that there are destructive relationships you've wanted to end.  However, you're not going to know that until you stop for long enough to do an accurate assessment.  Some of these take a simple decision to change, followed by a plan of action. If you were cleaning your garage you would notice items out of place along with things you just want to get rid of. See box; remove box.  Discover C-clamp; place on shelf.The same is true when taking inventory of relationships.  Some may require more effort and extra help, but the willingness to take an honest look gets you started. Relationships are like spring cleaning in that once you have a plan and begin putting in the work, it flows.  Your confidence builds.  Your self-esteem builds.  You see some changes go on in your life.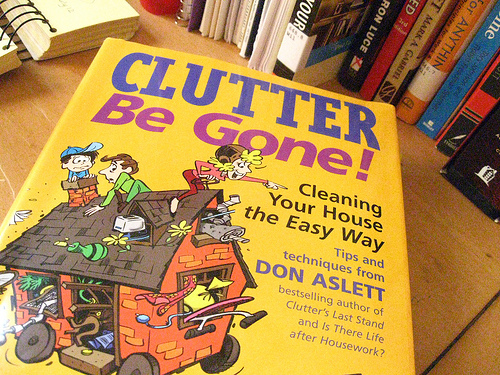 It is possible to stop tripping over the emotional boxes in your life.  There will be relationships you rediscover andconnections that will be strengthened.  You will be able to finally deal with  toxic relationships that take up unwanted space in your head.  You will be open to more possibilities.  Removing the clutter creates the space needed to welcome what's new and possible in your life. You'll be amazed, as you remove the clutter, what opportunities begin to show up.