Ready for romantic relationship you deserve? It is critical to have open discussions to find a healthy definition of a working relationship.
Romantic relationships can be subjects that are terrifying to talk about. However, it is critical to have open and honest discussions about this subject in order to find a healthy definition of a relationship that works. People often repeat destructive romance patterns due to an unwillingness to examine the limiting beliefs and faulty scripts that dictate romantic attraction and desire.Unfortunately, negative patterns can create a false sense of security. With a strong commitment to improve, it is possible to change these patterns permanently.
Ideally,  partnerships are formed by the combination of physical attraction, emotional compatibility, and spiritual connection.
Romantic relationships involve a tremendous amount of personal responsibility. There is no other type of relationship that requires a higher degree of intimacy. When people enter a romantic relationship without an awareness of the responsibility involved, people get unnecessarily hurt.  If people commit themselves to improving their lives and their relationships, their attitude toward romance will change for the better.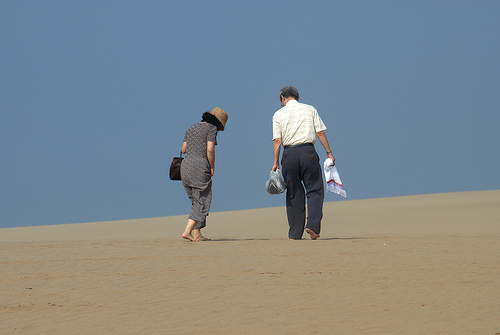 "Soul-mates are people who bring out the best in you. They are not perfect but always perfect for you."
~ Author Unknown
The key to any healthy romantic relationship is the willingness to take responsibility for all decisions, actions, and responses.
By answering a couple of simple questions, a degree of clarity can be achieved.
1. What qualities would the ideal relationship possess? (This can include physical, emotional and spiritual qualities)
2. How important is it to be a secure individual before entering a romantic relationship?
3. How does a healthy relationship enhance a person's life?
Although emotions are at the center of a romantic relationship, they can cloud judgment.  It is critical to have a clear perspective on a healthy romance before being intimately involved with anyone. In the spirit of spring cleaning relationships, take inventory of how an intimate relationship is defined.
Once this definition is established one can remove the clutter of limiting beliefs and attract a perefect relationship defined by success and happiness. This is the kind of a romantic relationship everyone deserves.
Photo Credit:fujisan3 (Mr.mt) via Flickr