I remember one major epiphany that impacted my entire life. It was the realization that I had the power to overcome my obstacles and participate in creating a life I truly desire. All of a sudden, it seemed so simple; I needed to take responsibility for myself, define success clearly for myself and build solid relationships with supportive people. Prior to this realization, I felt like a victim of my circumstances without the power to change it. After a series of self-inflicted misfortunes and countless attempts from others to reach out, I made the decision and created real change.

The three simple steps to start your journey towards change are:
Step 1: Take Responsibility
By taking responsibility for what we can change, we open ourselves up to numerous possibilities. If we focus on having been dealt a bad hand or what others have done to us, we stay grounded in dysfunction. It is impossible to move forward while we are weighed down by misfortune; real or perceived. Taking responsibility for our part in our journey, gives us the power to start the process of real growth.
Step 2: Find a Personal Definition of Success
Many of us get caught in the trap of comparing our definition of success to others. When we clarify success for ourselves, we build a life we will truly appreciate and enjoy. When we trust our personal definition, we no longer are we subject to the judgments and opinions of others. No one is on the exact same path, so be confident in yours.
Step 3: Build Relationships with People on a Similar Path
With this new found sense of responsibility and a sense of what success is, it is vital to find support. Relationships based on shared passions and enthusiasm, help us to grow. It is not healthy to stick around those who want us to stay the same forever. Having relationships with people on a similar path of growth allows us to remain humble and teachable.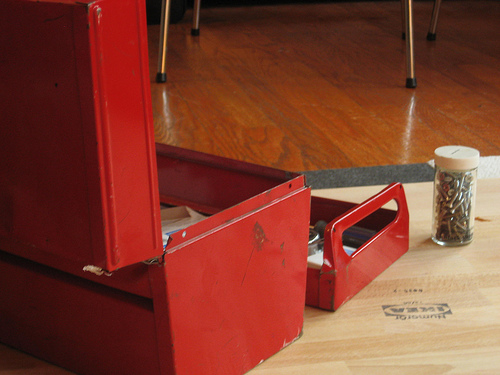 These three important steps can be the key ingredients to a solid foundation for living. With the awareness of self-responsibility, our personal definition of success and finding healthy support systems, it is much easier to create and live a life of powerful change.