In order to create strong relationships, it is vital to clearly define what kind of life you desire. You can decide to be a lonely, friendless and curmudgeonly old hermit who complains all of the time. If this isn't the kind of life you want it is possible to change course at any time.

Chances are you want to lead a joyful, exciting, and fun life. You probably long to have relationships with people who can support you when needed and with whom you can share any triumphs you experience. A full life is at least partially defined by the relationships you have. One way to define success and happiness is by being able to fulfill and share your dreams and desires.
An important part of this definition is learning to create enough flexibility to change direction when it will benefit you and the people with whom you are involved. It is important to have principles and convictions to live by. It is equally important  to have the ability to differentiate between contrasting opinions and fundamental disagreements of principle.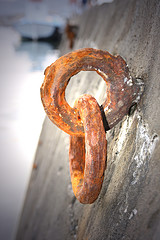 When you compromise principles in order to have a relationship, a tremendous amount of energy can be wasted trying to convince the other person your opinions are right. When you form relationships with people you are emotionally compatible with, you can recognize differences in opinion without becoming angry. Your opinions, principles, and definitions of happiness have been formed through your life experiences. When these definitions are solid, there is less of a need to defend them. As a result of not being defensive, you will be much more open to the opinions of others. With this openness, you can attract people into your life with whom you can build strong relationships, even if you don't agree on everything.You are also able to avoid potentially harmful relationships. You stay in touch with the only life you need to concern yourself with: your own.
Exercise
Make a wish list of the kind of life you want. How do you envision your relationships in five years? What steps could you take today to begin living that life?