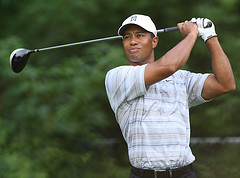 Certainly there have been plenty of pundits weighing in on the indiscretions of  Tiger Woods. Now, it's my turn. It seems people are shocked whenever someone in the public eye is found to be less than perfect, particularly when the person in question is viewed as being super-human. Time and time again those who are lifted to the pedestal of greatness come crashing down. Hard.
This year alone Tiger Woods, the Georgia House Speaker Glenn Richardson, South Carolina Governor Mark Sanford, and former quarterback Steve McNair have faced unimaginable consequences for extra-marital affairs. All of these men have children: Tiger Woods has two children, Glenn Richardson has three children, Mark Sanford has four children, and Steve McNair is survived by four children.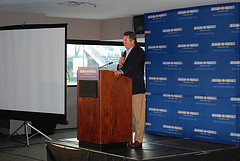 There will be plenty of people who defend the actions of these men with statements illustrating the "unreasonable" expectations the public places on those in prominent positions. I disagree with this notion. I believe it is an honor to excel at something to the degree that others wish to reach the level of the example you set. I write and speak about relationships. I spend my time coaching and counseling people on the importance of making deep and meaningful connections with others. I believe that there is nothing more sacred than the trust built between people based on shared convictions, definitions of happiness, and love. In my experience there are few things more destructive than the breach of this trust.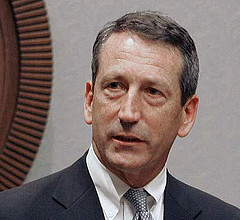 Human beings are fallible. "Let he who has not sinned cast the first stone" is a quote that speaks volumes. So is: "power = responsibility." For anyone hoping to someday be elevated to a position of great authority or influence, remember people rely on you. They don't necessarily depend on you being perfect but they certainly should expect honesty, humility, and responsibility. Oh, by the way, be honest before you are caught.
Steve McNair was murdered by his mistress. He left behind a wife and four kids. Glenn Richardson was so petrified by  potential backlash that he attempted to take his own life. He is the father of three children. There is no viable excuse for infidelity. It is time for people to realize that in any relationship, particularly in relationships with your family, there are responsibilities to those with whom you are involved. No one is bullet proof.
Maybe Tiger Woods will work out his relationship with his wife. Perhaps Glenn Richardson will seek help. Mark Sanford may find his way. Steve McNair is dead. The reality these men share is that their children are forever affected by their actions. These situations have permanently altered how they as men and as fathers will be viewed. Not by us, the public, but by their families. They are who matter.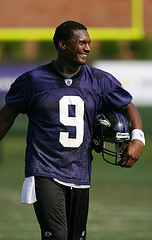 Take this opportunity to express to anyone in your life how much you love them. Let them know that despite your imperfections they can trust you. Convey with clarity and conviction that you will attempt to better yourself when you become aware of your shortcomings.