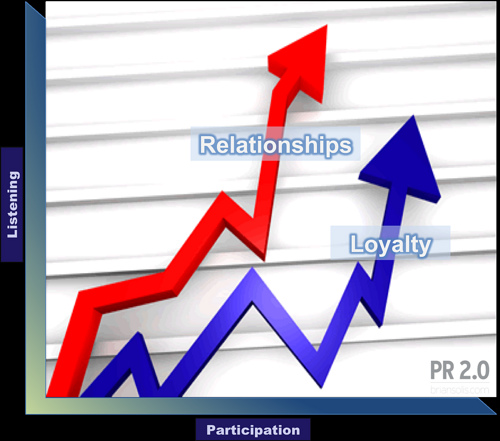 As an employer, I depend upon my employees having a 100 percent commitment to their jobs. They depend on me having a 100 percent commitment to mine. As a result of these commitments, we have strong work relationships.
A successful business is built on strong relationships.
Whether it is the employer to employee, co-worker to co-worker, or the business' relationship with its clients, a business cannot succeed without all of these relationships functioning in a positive manner.
A business relationships' success is predicated on an individual's ability to be 100 percent committed to it. If the relationship was viewed as 50/50, one party would be in a position to do nothing but react to what the other party is doing. When people are reactive, their emotions are overriding their intellect. As a result of this dynamic, solid decisions are more difficult to make.
Intellect before emotion!
Business relationships sometimes begin as a result of emotional attraction. However, an honest assessment of compatibility must be made. As in any other relationship, the emotions are only one consideration. Here are some simple questions to answer when evaluating a business, or any other, relationship:
What value do I bring to the other person, what do I have to offer?
What value does the other person offer me?
How will this partnership benefit everyone involved?
Having the ability to answer these questions honestly will have a dramatic affect on your success. Any relationship should provide benefits to all involved parties.
Achieving a balance between emotional motivation and sound judgement is a challenge. Without finding this balance it is difficult to build and maintain relationships that have merit. Take the time to think through why you are involving yourself with something or someone. Know what your values are and stick by them. In your business and personal life these attributes will benefit you.