One way to define success and happiness begins with identifying and pursuing your passions and dreams.  An extension of this definition can include doing what you love with people you love. When you are able to focus on these qualities moving forward seems to flow. This can be a challenge. It is normal to find yourself scared and insecure at times.  You may measure yourself against others and feel like you fall short of the mark.

Do You Know What You Want?
When I am secure with how I define success and happiness, I don't have to scramble around trying to control every aspect of other people's lives. I am more accepting of people I love going through whatever processes they need to in their lives to define success for themselves. My desire to micromanage and judge is lessened. My need for authority is in direct proportion to how I am dealing with my own self-doubt and fear.
Success Is Up To The Individual
I can't own anyone else's accomplishments or happiness. Regardless of the role I play as a parent, advisor, coach, boss, or friend, whomever I provide guidance to makes his or her own decisions. He or she will define success how they see fit. I may be emotionally affected by someone else's decisions but I certainly can let go of my reactions. At the end of the day what I remember most is what I say or do, not someone else.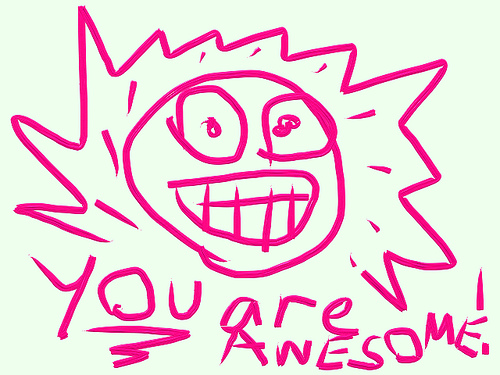 In order to be effective in leading others make sure you are clear about your own purpose and direction. As a result of this clarity you won't need to focus on leadership, it is a quality which will come naturally. Satisfaction in life is something you probably desire. You may look to others for examples of how this can be achieved. People use you as a model for success as well. Honor these relationships by remaining persistent with your progress.
In what ways can you improve your focus?